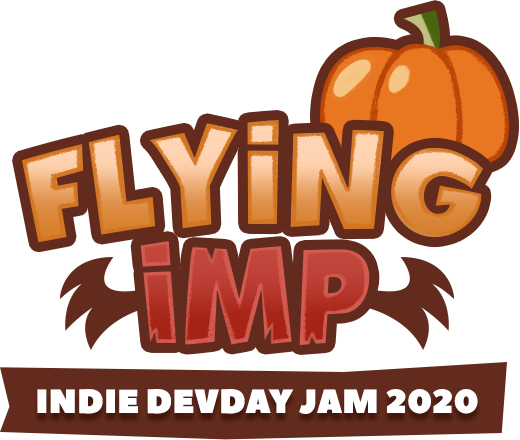 Flying Imp
A downloadable game for Windows
FLYING IMP
US AND THE GAME
Oh yes, maybe the game is not perfect but we are proud of this minigame developed in just a few hours. We are so happy to participate for the first time in the october Game JAM INDIEDEV DAY 2020!
FLYING IMP AND ITS OBSESSIONS
FLYING IMP is a little infinite fly game where a crazy little imp with atrophied wings gets obsessed with flying. He goes to the Shop of Mr.Devil where he will sell him different gadgets and cannons to make his crazy ideas possible,... or almost.
Each session lasts just a few minutes! It's perfect to kill some time, dodging, falling and bouncing over pumpkins during a lunch break. And well, ¡Happy halloween 2020!
CONTROLS
Mouse: Aim cannon.
Mouse 1: Fire cannon.
Spacebar: Use equiped item.
CHEAT: Press "S" when you are in the store to earn some sweet 1000 devil horns.
WHO ARE WE?
Just people doing something for fun.
CREDITS
All sound effects are from https://freesound.org/
Music by Umbrtone, AShamaluevMusic and PeriTune.